The X Wing® Magnets

The X Wing® magnet is a perfect wireline tool for removal of ferrous debris in the tool run area or plug setting area.

The magnets on the X Wing® are directed against the pipe wall, to maximize the effect. The X Wing® is constructed with lots of small magnets, specially designed for Innovar, to make it highly magnetic and stronger than regular magnets.

The standard X Wing® magnets for wireline comes in sizes 1.7 - 8.3 ", and have SR connections matching the magnet size and weight.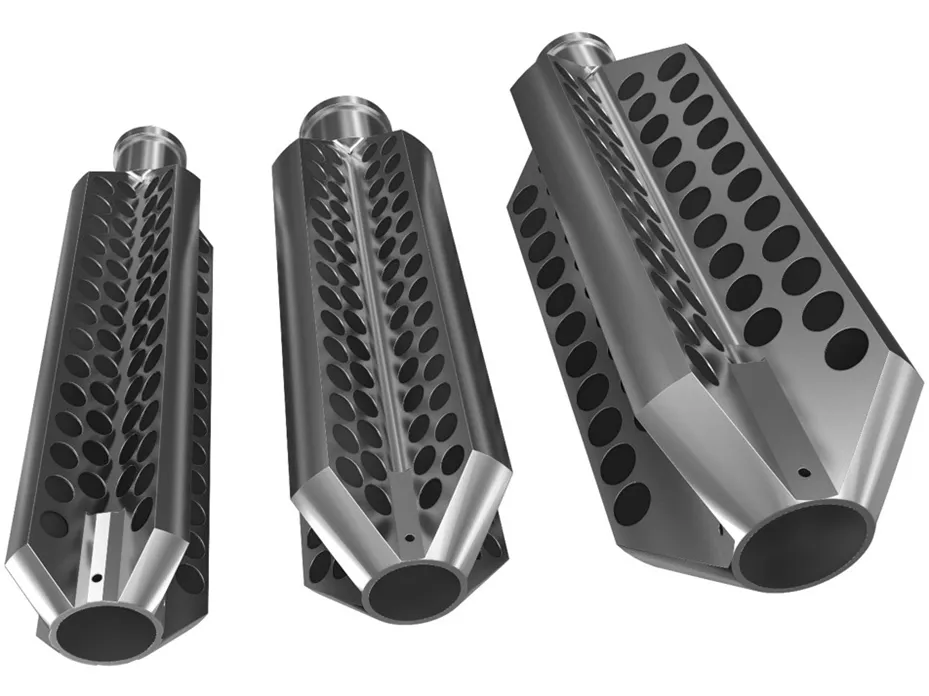 Modular X Wing® Magnets

The Modular X Wing® gives you the opportunity to run our extraordinary magnet solutions with any other application. Equipped with SR threads at the top and bottom provides the Modular X Wing®  with a greater versatility.

With the modular design, you are able to combine as many and in what sizes you want. Can be used as a part of any application, or as a part of a cleanup assembly with our flat bottom fishing magnum magnets.

The great magnet mass of the Modular X Wing® makes it stronger and more efficient at catching debris. It also comes with guide wheels to avoid friction.
The Modular X Wing® comes in two different sizes: 3,5" and 4,5" OD.