Fishing Magnets for drillpipe, wireline and coiled tubing
Link to Engineering Data Sheets
The Innovar Fishing Magnum Magnet®
The Magnum fishing magnets can be used to retrieve debris with magnetic properties.
The Magnum magnet can be run as a fishing magnet or in advance, to remove debris that could adversely affect a tool's performance.
The Magnum magnet is constructed with one massive magnet element. The elements are specially designed for Innovar to make it highly magnetic and stronger than regular magnets. With the use of one large magnet element, compared to other fishing magnets with several small elements, Innovar ensures a larger magnet mass which gives the magnets a better lifting capacity. 
The Magnum magnet is built as one piece to prevent the tool for failing. Pipe and coiled tubing Magnum magnets are equipped with circulation ports.
Magnum magnets are available in most casing/hole sizes.
The Magnum has an element with the magnetic field pointing down for fishing objects.
Magnum magnets are designed to pick-up larger items.
One piece rugged construction
Different sizes from 2,3" up to 12,1" OD and 2000 kg lifting capacity.
Available with wireline or tubular threads depending on magnet size.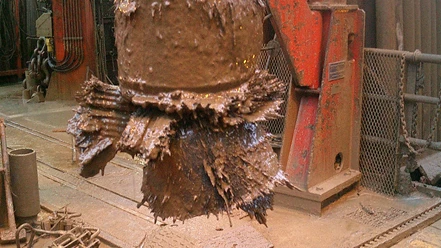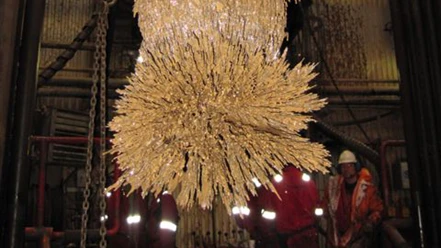 The X Wing® & Modular X Wing Magnets®
The X Wing® Magnets
The X Wing® magnet is a perfect wireline tool for removal of ferrous debris in the tool run area, or plug setting area.
Magnets on the X Wing® are directed against the pipe wall, to maximize the effect.
The X Wing® is constructed with lots of small magnets, specially designed for Innovar, to make it highly magnetic and stronger than regular magnets.
The standard X Wing® magnets for wireline comes in sizes 1.7 - 8.3 ", and have SR connections matching the magnet size and weight.
The Modular X Wing® Magnets
The Modular X Wing® gives you the opportunity to run our extraordinary magnet solutions with any other application.
SR threads at the top and bottom provides the Modular X Wing® a greater versatility. 
Can be used as a part of any application, or as a part of a cleanup assembly with our fishing magnum magnets.
The Modular X Wing® comes in three different sizes: 3,5", 4,5" and 5,71".
The modular design makes it possible to combine as many and in what sizes you want.
Compatible with most of Innovar's  magnum fishing magnets.
Has a greater magnet mass, which makes it stronger and more efficient at catching debris.
Has guide wheels to avoid friction when the tool is run.